Cardano Guide | Learn Everything About ADA
Cardano (ADA)
...
Cardano is a decentralised blockchain-based on the proof-of-stake mechanism that is established on peer-reviewed research and was created using evidence-oriented procedures. It is an innovative blend of the latest technologies that enable developers to build a wide range of decentralised applications, environments, and systems, ensuring long-term sustainability and security.
The network uses ADA as its native currency, and the token is perceived by many experts as one of the main competitors to Ethereum, which has long held the number 2 spot in terms of market capitalisation.
What Is Cardano?
Cardano is a decentralised blockchain that has been specially developed to enable value transfers through complex programming in a scalable and secure manner. The platform is in the process of developing a smart contract infrastructure that offers cutting edge features comparable to any other decentralised protocol, including Ethereum. It uses a layered blockchain stack which is conveniently scalable and versatile. It is being worked on by some of the most talented and experienced software engineers and developers.
Just like any other cryptocurrency, you can buy ADA on many trading platforms and crypto exchanges.
Is Cardano a Type of Money?
While Cardano allows the transfer of value through complex programming using its blockchain network, it cannot be strictly regarded as a currency itself due to liquidity and acceptance limitation. It is more of a blockchain infrastructure where developers can create smart contracts and applications that serve their needs. That being said, ADA can be exchanged for other more popular cryptocurrencies like Bitcoin or Ethereum which are widely accepted as valid payment modes.
Is It Legally Recognized?
The Cardano pre-sale was carried out ensuring complete compliance with Anti-Money Laundering (AML) and Know Your Customer (KYC) regulations under Japanese law, and ADA distribution was audited to maintain transparency. Moreover, just recently a Swiss draft law referred to Cardano as one of the most promising blockchain solutions and a possible choice for Distributed Electronic Registers.
Apart from that, the legal leader at one of the big four audit firms PwC, Gunther Dobrauz, complimented the team behind Cardano's development. This worldwide and diverse legal recognition of the project, as well as its token, ensures that it is completely legal to trade ADA. The only exceptions are those countries which have implemented a blanket ban on any type of cryptocurrency trading.
What Do People Use Cardano For?
When people think about cryptocurrencies, they often think in terms of investment or alternative payment options. Cardano has a wide range of applications, including the following:
You can invest in the currency both in the short and long term with the intention of earning profits.

Cardano's product Atala PRISM can be used in the education sector for verifying credentials for ensuring transparency while another product Atala Scan is an anti-product counterfeiting application of the platform.

Atala Trace is a Cardano product which is used for supply chain tracking in the agriculture sector, and Atala PRISM can also be used by the government departments for digital identity verification.

The Cardano platform can be used by the developers to create decentralised applications, systems, environments, and infrastructures.
What Merchants Accept Cardano?
While Cardano is not mainly a payment mode or a currency, it has gained enough relevance in the cryptocurrency community to be accepted by a variety of merchants as a valid payment method. Some of the top merchants are listed below:
GamerAll.com - Here you can buy gaming items including Dota 2 skins, CSGO skins, game keys, Steam keys, and more.

Centerless Imagery - This service creates virtual 360-degree tours and high definition HDR images for properties and businesses along with residential and commercial visuals.

Bitcoin Meister - If you want to buy crypto assets, you can go to the online retail shop and purchase a diverse range of assets for ADA.

NOWPayments - A smart service that provides user-friendly APIs that enable seamless integration allowing developers to save time.
The Technology Behind Cardano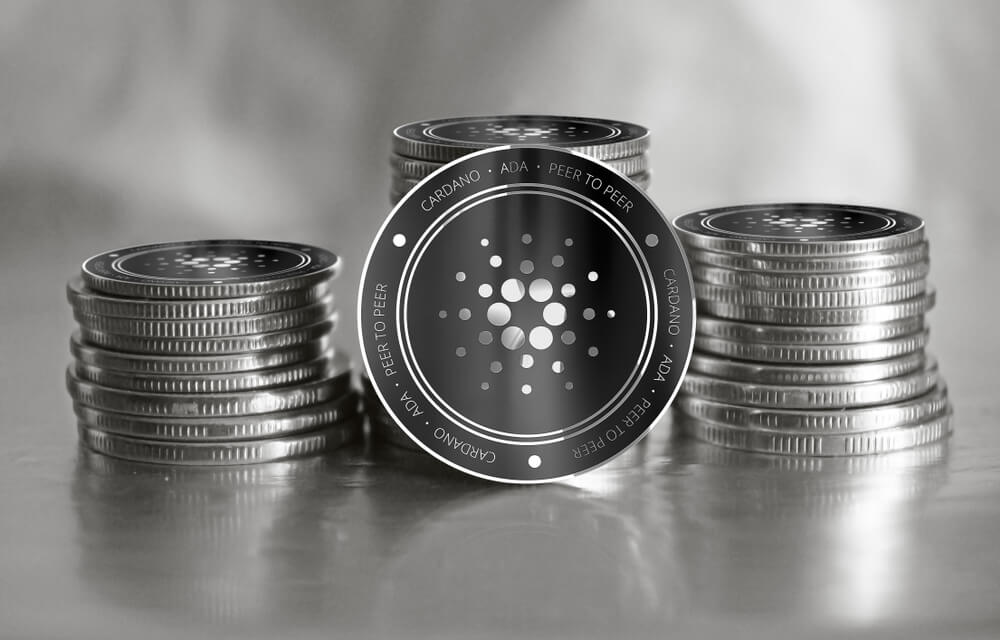 Cardano is in the process of establishing a smart contract platform which aims to provide highly advanced features relative to any other protocol previously developed. The Cardano team includes a large global team of professional engineers and researchers. The protocol has a layered blockchain stack that is versatile, scalable and is being coded by the most robust academic and industry-oriented software standards. Cardano will deploy a democratic governance system that enables the platform to evolve over the coming years and fund itself in a sustainable manner through a treasury mechanism.
Cardano has also committed that it will attempt to reconcile users' need for privacy while ensuring compliance with regulations so that it's manner of regulated operation will encourage greater financial inclusion. It is currently being supported by three different organisations, including The Cardano Foundation, IOHK, and Emurgo.
To achieve these goals, developer IOHK built its own blockchain in a bid to iron out the issues of older ones like Ethereum. Third-generation blockchains are faster and more scalable than older blockchains. Bitcoin is a first-generation blockchain as it only allows decentralised transactions.
Ethereum is a second-generation blockchain as it offers a way for third-party developers to create their own decentralised apps using smart contracts. Cardano is considered a third-generation blockchain because it addresses the weakness of its peers and combines their best parts in a single system. Using a unique algorithm, Cardano aims to process 4,000+ transactions per second. It can do this because it keeps its layers separate.
Settlement layer: Allows users to send and receive ADA tokens. The Cardano Settlement Layer (CSL) is an improved version of the Proof of Stake consensus algorithm that confirms transactions and generates new blocks.
Computational layer: The Cardano Computational Layer (CCL) contains information on why transactions occur. This is where the smart contracts are based and the reason different apps can set their own rules (contracts) within the Cardano ecosystem. By splitting its blockchain into two layers, Cardano allows for simultaneous processing of individual and commercial transactions. Personal transactions aren't slowed down by the transactions taking place between apps using ADA tokens.
In terms of security, Cardano is resistant to quantum computing. To protect and future-proof its blockchain, Cardano uses quantum-resistant signatures that guard against cyber-attacks, even if they come from quantum computers.
How It All Started – the History of Cardano
Looking at the situation of blockchain environments and limitations posed by the Ethereum network, Charles Hoskinson decided to lay the foundation of Cardano in 2015. The ICO was conducted under Japanese regulations of KYC and AML laws in 2017 and was able to raise a sum of $60 million before the release. It was the first blockchain that was stemmed in scientific philosophy and used the Haskell programming language.
Cardano's development roadmap was categorised into five different eras, including Byron, Shelley, Goguen, Basho, and Voltaire. Each era is supposed to add its own variety of functionalities.
Mining Cardano - How Are New Coins Created?
Unlike Bitcoin, Cardano doesn't use the proof of work mechanism. Instead, it relies on the proof of stake (PoS) protocol called Ouroboros, which is designed to work in a specialised manner as compared to other PoS algorithms. The protocol breaks down time slots into 'epochs' that can be considered as working in a shift. Every epoch has an elected leader who is liable to create and verify blocks in the blockchain. If one leader fails to create and verify a block, the next epoch leader gives it a try. These transactions on the blockchain that are created by leaders need approval by input endorsers who are elected on the basis of stakes.
The proof of stake protocol rewards the users based on their availability and the ability to verify transactions instead of demanding computing power to solve complex cryptographic puzzles. The incentives received in ADA tokens are divided three ways between epoch leaders, input endorsers, and computation stakeholders.
Supply - How Many Coins Are Available, What if They Run Out?
The total supply of ADA tokens is capped at 45 billion while the supply currently available is just a little over 31 billion. On the other hand, ADA tokens that are in circulation in the market are closing in on the 26 billion figure. Since the supply is strategically capped, once the circulation reaches the maximum limit, market forces will determine the availability and liquidity of the ADA tokens by setting the price.
More ADA tokens cannot be created. Once the max cap is reached, the price of ADA will either rise up or plummet depending on the supply and demand dynamics.
Decentralisation - What Does It Mean?
Decentralisation is an idea that proposes that no central authority, including individuals and organisations, should have absolute or undue influence over a blockchain. This means that no company, regulatory body, or government can exercise control over the matters of how a blockchain is run. Instead, the owners and decision-makers are those thousands of people whose computing devices and resources are used to host and run the blockchain. It ensures that there is no censorship and offers complete immutability.
Decentralisation offers a comparatively democratic and transparent manner for digital resources and infrastructure, including currencies, systems, applications, and financial institutions.
Cardano as an Investment
Just like any other cryptocurrency, Cardano's price is also volatile, which means that it offers a trading opportunity. You can use quick surges and plummets to your benefit to earn profits. However, you need to be cautious with your approach and undertake risk management. If you believe in the blockchain, you can also invest in the currency for the long term enabling your capital to grow over the period of months and even years. You should do your research and should also have a keen eye on the market before you put your money on the line.
Why Should You Invest?
There are many reasons to invest in Cardano or any other cryptocurrency, including the following:
Trying to generate passive income through cryptocurrency investing and day trading of Cardano.

Attempting to deposit your capital in a more decentralised environment of the blockchain instead of banks.

To show your support and belief in the Cardano project.
You should bear in mind that crypto investment goals can vary which means different traders need different strategies. That's why it is important to identify the reason you are looking to invest in ADA.
Price and Volatility - Why Is the Price So Volatile?
As all the crypto tokens, including ADA, are based on the decentralised blockchain networks and are not supervised by a unilateral regulatory body, market dynamics have a considerable impact on their prices. Launching of the latest technology, news updates, recent laws, social behaviours, market sentiment, opinion leaders' comments, and various other factors have the potential to drive the price in either direction. This volatility is a double-edged sword as it provides traders with an opportunity to earn profits while also being a capital risk.
That's why it is crucial that you do your homework, diversify your portfolio, and keep an eye on price movements and market sentiment to ensure that your money is secure.
Where to Buy Cardano
Like other popular cryptocurrencies, ADA is also available on a multitude of trading platforms and exchanges. You need to keep different considerations in mind before you choose your preferred crypto exchange. These factors include reliability, user-friendliness, transaction charges, payment modes, minimum deposits, and customer support. We have listed below our three favourite trading platforms where you can buy Cardano:
eToro – One of the leading social trading platforms that make buying cryptocurrency CFDs quick, convenient, and affordable. With user-friendliness, expert analysis, and nominal fees, eToro is one of the top options for you.

Plus500 – Here you can not only buy and sell XML CFDs, but also all the other cryptocurrencies including BTC and ETH CFDs.

FXTB – Although mainly established for trading forex, FXTB has leveraged its reputation to make a name for itself in the cryptocurrency arena. With a user-friendly interface and affordable transaction charges, you can choose to buy ADA on this platform.
Cardano vs. Bitcoin: How Cardano Holds up as an Alternative to BTC
Bitcoin has been the standard for cryptocurrency since it launched in 2009, so it's worth comparing Cardano's properties to BTC. In terms of value, Cardano price charts can't compete with Bitcoin. This is partly due to the amount of time ADA has been active in comparison to BTC. However, Bitcoin has more infrastructure supporting it - there are more exchanges offering BTC, more developers working on the platform and more mainstream businesses accepting Bitcoin payments.
Much of this infrastructure is a result of Bitcoin being around since 2009. There's nothing to say ADA won't have a similar level of support in the future. However, according to many experts, Cardano is already a viable alternative to Bitcoin because it's faster, cheaper and more efficient. Unlike Bitcoin, which uses proof of work, Cardano's proof of stake is lighting fast.
Indeed, technology has moved on and experts consider proof of stake to be a better way of verifying transactions. Beyond its internal strengths, the Cardano price chart is also more attractive to investors because it's cheaper. Even for high-level investors, the current ADA price means it has room to grow. Of course, BTC can still reach new heights. However, its value is already in the thousands, which means growth is likely to be less dramatic. Therefore, in terms of the underlying technology and potential, ADA is more than a credible match for Bitcoin.
Where to Store Cardano
Buying Cardano or any other coin is the first step, but you also need to store it in a secure manner. If you plan to store your ADA for long, then the trading platform's account is not secure enough, and you need to rely on cryptocurrency wallets.
What Are Wallets?
Cryptocurrency wallets are either hardware gadgets or software apps that have the ability to securely store cryptocurrencies and digital assets, including Bitcoin, Bitcoin Cash, Ethereum, Chainlink, Monero, Ripple, and more. They use cutting edge security features, including top-notch encryption, 2FA, and passphrase protection to keep your funds safe.
What Types of Wallets Are Available?
If you are looking for the best cryptocurrency wallets to store ADA, there are various types of wallets available in the market:
Web Wallet
Web wallets are either browser-based or built into the trading platform which you can access using your credentials. They are easy to access but don't offer a lot of security features. Yoroi, for instance, can be installed as an extension in Chrome and Firefox.
Mobile Wallet
When traders want portability for their digital assets, they can rely on mobile cryptocurrency wallets. They offer reasonable security and are feature-rich enough to ensure quick and convenient trading. Some of the top mobile wallets include Yoroi, Infinito, Atomic Wallet, and Guarda.
Desktop Wallet
Just like mobile wallets, desktop wallets are software applications that can be installed on a PC or laptop. They offer better security and often allow trading from within the application for convenience. Leading Cardano desktop wallets include Daedalus, Guarda, and Atomic wallet.
Hardware Wallet
If you want the best security, then the best option for you is a hardware wallet. They are absolutely disconnected from the internet or any network that can expose your funds to any risk. They also bring top-notch security through passphrases and 2FA. You can use Ledger Nano S and Trezor to store Cardano.
Wallet Combinations
If you want everything in one place, including security, convenience, reliability, and functionality, then you can use different combinations of wallets mentioned above. Often, they can be interlinked with each other to provide you with cross-functionality and compatibility.
Storing Your Wallet on an Exchange, the Potential Upside and Downside
Although there is no immediate risk if you are holding your ADA tokens in an exchange's wallet, it is not recommended to keep your funds there for longer durations. While trading platform wallets provide improved user experience, convenience, and quick accessibility, they don't offer the best security features. Moreover, if the website goes down or becomes a target of a security breach, your funds can either become inaccessible or may also get stolen.
Frequently Asked Questions
There are many wallets for storing ADA, but Ledger Nano S and Trezor are the best hardware wallets. If you're searching for software or web wallets, you can go for Daedalus, Guarda, Infinito, Atomic Wallet or AdaLite.

Cardano uses Proof of Stake protocol, so you don't have to mine the coin through powerful computing. Instead, you can put up ADA as a stake in your account and become an endorser to earn rewards based on availability and verification.

While Cardano is the first blockchain network that is developed on the basis of scientific evidence and research-based philosophy, it is still going through the development phase, which makes it quite volatile as a currency. You should diversify your investment to ensure you don't lose your money.

Absolutely. It cannot be influenced by any central authority or individual.

Cardano is trying to reconcile regulatory and legal compliance with consumer convenience to allow for a safe and secure blockchain platform.
Alternative Cryptocurrencies