The Best Bitcoin Wallets Check the Ultimate List to Find your BTC Wallet
Despite its recent decline, BTC remains a precious asset. Worth just pennies late last decade, today a single Bitcoin is worth thousands. People who own BTC want to make sure they're safe and secure. To accomplish this, you need a digital wallet to store the codes (Private Keys) that link your Bitcoin to you and only you. So how do we choose the best Bitcoin wallet or wallets? Find out in the Best Bitcoin Wallets 2019 review.
What is a Bitcoin Wallet?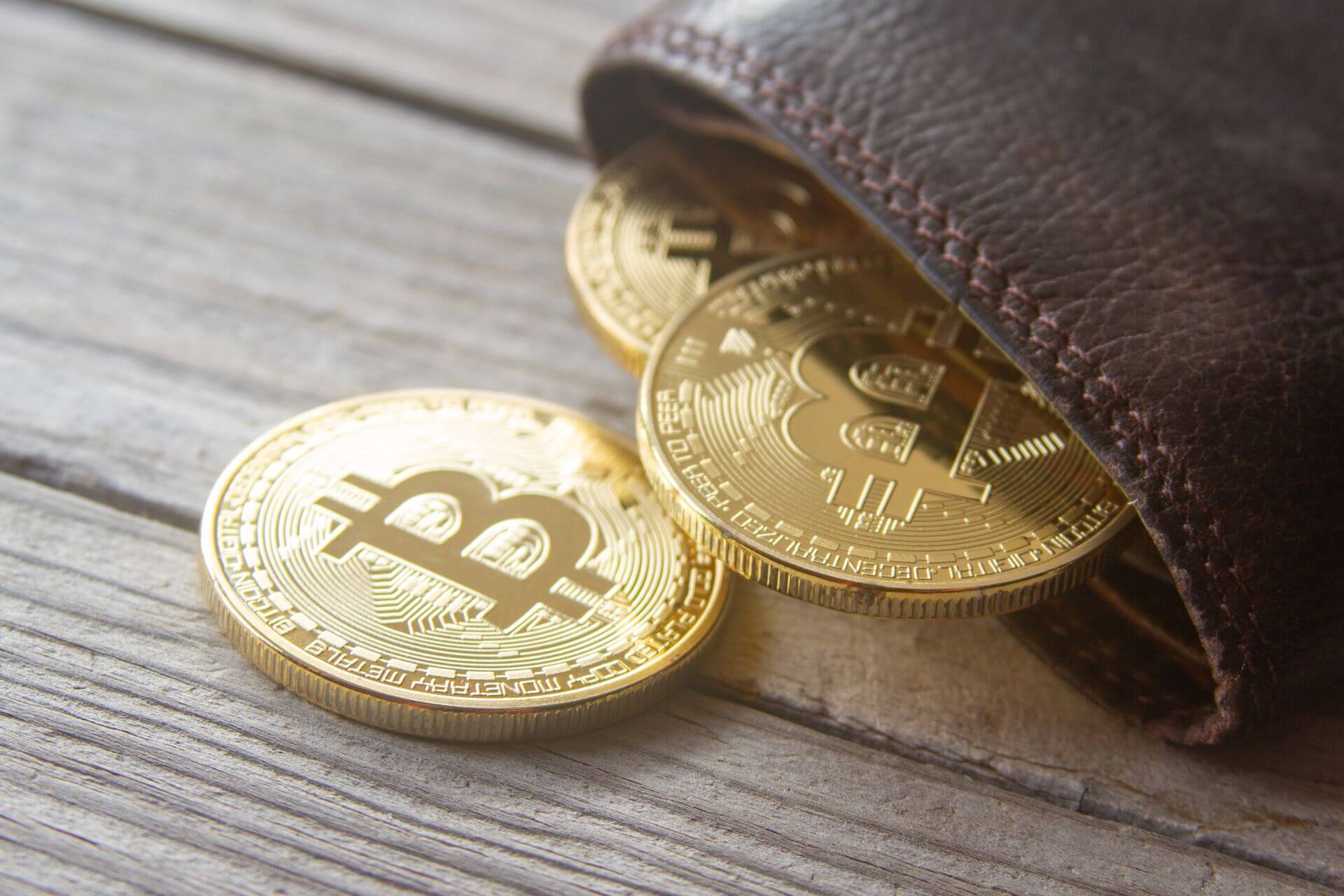 Bitcoins are bits of code that are unique and which cannot be copied. They live forever on the BTC blockchain, a complex data storage tool that uses computer power (Bitcoin miners) all around the world to keep its data secure.
There are secret codes associated with all of the coins, and when someone "owns" a BTC, they really own the codes that give them the ability to transfer and spend it. Bitcoin never leaves the blockchain. The codes (Private Keys) just give the owner the ability to do stuff with certain BTC balances on the blockchain. When the Bitcoin is spent or sold, that power is transferred to the new owner. Bearing that in mind, let's define get into the bitcoin wallets per se.
A Bitcoin wallet is like your everyday wallet or purse, but digital. With these digital wallets installed in your mobile phone, tablet or computer you'll be able to access your money in Bitcoin form, which you could spend on purchases, transfer to other users, receive or exchange for dollars. In a nutshell, this piece of software allows you to:
Safely store your private keys
Interact with your Bitcoin, for trading, transferring, spending, and more. Without a wallet, there's no way to interact with your BTC.
Why is so crucial to use a solid bitcoin wallet? The answer is quite obvious when you know the fundamentals: your bitcoins' security is only as good as the security of the wallet they sit in. If a hacker comes to steal your private keys, you'll never get your BTC back.
"Choose a good Bitcoin wallet, and you'll never have to worry about whether your Bitcoin is safe or not."
How to Choose a Bitcoin Wallet
There are tons of Bitcoin wallets out there. Tons. A good Bitcoin wallet will be easy to use, will be able to demonstrate its security (through code audit and other methods), and will offer you all the features that you need. There are tons of reviews about Bitcoin wallets out there. It's important to do your research and choose a wallet that you're sure is the real deal. Sometimes phishing sites are set up to steal people's keys, providing copycat wallets which look like the real thing, but which are fraudulent. Ask around on Reddit, Google, and Bitcointalk until you're sure that you're downloading the real deal.
Bitcoin wallets explained: how does a wallet work?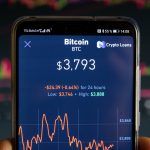 Speaking about the more technical part, a wallet allows you to access the blockchain, create your own private passwords and digitally sign any transactions you make. These passwords would actually be the representation of your Bitcoins because if you back them up, you'll be able to take them with you and access your money from any other wallet you wish to install.
Since every transaction goes directly through this codified public record or blockchain, where each transaction has to be validated by the community, it doesn't matter if your wallet is off when you receive a transfer. As soon as you connect it, it will update and show you your new balance.
Different Types of Wallets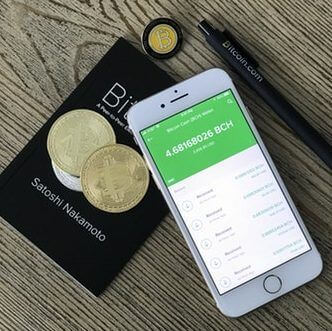 Bitcoin Hot Wallets
A "Hot Wallet" is simply a digital Bitcoin wallet connected at all times to the internet. A classic example is Blockchain, the old and ungoogleable named Bitcoin wallet which is nonetheless useful and reliable. Hot wallets have inherent risks. With a constant internet connection, there's always the chance that a hacker could sneak their way in and steal your coins.
Bitcoin Cold Wallets
A cold wallet is simply a Bitcoin wallet that's not attached to the internet. This can work a bunch of ways. You could take a software wallet that's usually connected to the internet, like Jaxx wallet, but launch the program on a laptop that has never been connected to the internet.
Bitcoin Hardware Wallets
Hardware wallets are cold wallets with a twist. Products like the Ledger Nano S store your keys, but also serve as a way of unlocking digital wallets without using a password. The Nano S looks just like a USB stick, with a small screen to show you what coins are stored on it. You can only get the screen to display the Nano's contents by inputting a 4-digit PIN with each use.
Paper Wallets for BTC
A paper wallet is, perhaps, the most secure way to store cryptocurrency in the world, with a couple of obvious downsides. Basically, a paper wallet is just a piece of paper that has your Bitcoin's private key printed on it. You could create any digital Bitcoin wallet, input this private key, and your Bitcoin would pop up within that wallet.
Single and Multi-currency Wallet
Some Bitcoin wallets store only Bitcoins (like the Bitcoin Core wallet, for example). Others store BTC and a ton of altcoins as well, like EOS, Tron, Ripple, and Monero. People with lots of cryptocurrencies tend to prefer multicurrency wallets, because they can store all of their coins in a single program, without having to bounce back and forth between tons of single wallets.
Single wallets still have their use, though. Some people break their coins up into multiple wallets to ensure that, if someone steals coins from one, they won't get the whole portfolio. Other people use single wallets as spending wallets – a quick way to make transfers on the go, without making every cryptocurrency you own vulnerable.
Are there any alternatives to having a BTC wallet?
The only way to interact with your coins is to use a wallet. However, there are companies like eToro which allow users to buy BTC and store it on a non-custodial wallet. Most of the best exchanges offer this facility. But there's more to eToro than this: packed with great features, eToro is a fully regulated social trading and multi-asset brokerage company that allows users to copy profitable traders minimising their risk when entering the markets. Operational in more than 60 countries it is one of the leading cryptocurrency brokers in the world today.
Best Bitcoin wallets list: our choices 2022
Phone Wallets for BTC
Even though you'll be able access your Bitcoins from your home computer and shop from there, one of Bitcoin's main advantages is precisely its mobility. If you have a smartphone, you can take your money everywhere and check your wallet at any time. You can receive money and use it anywhere, paying with your phone is very easy.
Bitcoin Wallets for Android
Coinbase BTC Wallet
Coinbase is completely translated into English and is very intuitive. Your wallet is always with you and, from there, you'll be able to see your balance, shop, accept payments or sell Bitcoins.
If you want to avoid high commissions when buying or selling Bitcoins, it's better to work with bank transfers or transfer them from one wallet to another. For credit card or PayPal transactions, you'll be charged a commission of up to 3.99%. It's easy to change your Bitcoins to Dollars, which is advisable if you want to keep them in your wallet and avoid those dreaded drops.
This App has more than 33,240 reviews on Google Play, it's one of the most popular ones in the United States and has a score of 4.5 out of 5.
Bitcoin Wallet
This is among the list of the safest and lightest applications out there, it allows you to make payments using QR codes, NFC, Bluetooth or Bitcoin URLs. It's a completely P2P wallet, with which you don't need to register on any website.
If you want to adjust your fees, you may choose between economic, normal and highest priority. This wallet is recommended by bitcoin.org and BitPay, and has more than 13,693 reviews on Google Play with a rating of 4, out of 5.
Blockchain
blockchain.info is one of the most visited pages to check real-time BTC prices, and it's evident why. It also has its own wallet application, a very safe and fast app that can be defined as a hybrid wallet, since your wallet is encrypted and stored in the cloud, but the decryption is in your browser.
As with other applications, you'll be able to backup it whenever you want, you can receive money at your address or pay for purchases instantly, but you can also change your Bitcoins into up to 20 different currencies. With more than 10,392 reviews on Google Play, and 11 million wallets created, it's one of the most recommended and used applications to store and use your Bitcoins.
Other applications such as Xapo, Airbitz, Mycelium are also very safe and easy to use.
Bitcoin Wallets for iPhone (iOS)
Breadwallet
Many users think that this is the best wallet for iPhone or Apple Watch. With it you'll get a light, independent, easy-to-use, open source wallet that uses SPV to verify the veracity of the transactions and which is also compatible with fingerprint identification, Touch ID.
It's an ideal wallet for shopping, allows you to spend without having to wait for the transactions to be confirmed.
Airbitz
It has iPhone, iPad or Mac versions. It's very easy to use and as soon as you get a bit of practice, you'll notice a few differences with other traditional online banking applications, everything that has to do with your account's security happens inadvertently, and it becomes an application to buy, transfer or receive money quickly and easily.
It's immune to phishing attacks or to the system itself. All the information is sent encrypted and also uses 2FA two factor authentication solutions, ensuring that only you get access.
Software Wallets (BTC)
These applications are installed on your laptop or desktop, and with them you'll be able to access your Bitcoins and are generally designed for people who won't use them on a daily basis, and who want their bitcoins to be stored in a safe place or just use them for buying and selling, as an investment. All the applications below work with Mac OS X, Windows and Linux:
Bitcoin Core
This is the original wallet, a wallet designed by Satoshi Nakamoto himself and which is continuously reviewed and improved by Bitcoin's developers team, another point in its favor is the fact that it's a complete node of the BTC network itself routed through Tor, something that gives us more privacy, but which in turn takes up more space on the computer and slows it down.
If you want to join the Bitcoin network and help with transaction verification, this is your App. For more info on Bitcoin Core, check out our in-depth review.
Armory
It's one of the safest options out there and can be a bit more complicated than other applications, but if you want extra security, this is it. It's one of the apps that offer you more of what you need in the day to day, and if you still have doubts about security or want to hold your savings for some time, you'll also find options that allow you to freeze or disconnect your storage.
Armory CEO and founder Alan Reiner recently left the company.
Multi-currency wallets compatible with BTC
Most wallets will hold bitcoin nowadays. Due to its size and growth, most wallets that offer multiple coins do let you store bitcoins on them. The wallets that allow you to store many coins are becoming more and more popular. If you hold a portfolio of coins, one of the bitcoin wallets below might be your best choice.
Exodus
Exodus is an excellent wallet that allows you to control your keys at the touch of a button. They have live charts and allow you to personalise the theme to suit you. It is very user-friendly, so for those that are brand new to the crypto-world, we would advise a wallet similar to Exodus, if only for the ease of using it.
The other benefit of having exodus as your wallet is that because you can download it to your computer, it automatically becomes more secure. The further away from the internet or any kind of network the safer your cryptocurrency and bitcoins become.
Jaxx
Jaxx is another wallet that can be downloaded onto your computer and as the same as the Exodux wallet, this means that there is added security. You have the option to save onto a USB and ultimately completely removed from any kind of network. Thus giving any prospective hackers zero chance of entering your cryptocurrency wallet. It offers more than 56 crypto coins, including BTC, of course.
Jaxx, again similar to Exodus, is very user-friendly, offering a very simple interface, and making it very clear of every transaction that has taken place in and out of your wallet.
Universal Wallets
These are truly universal, you can use them with any portable or desktop device and they'll work on any operating system:
Copay
This is an open-source wallet, with multi-signature HD that comes from BitPay. It allows you to share access with several users or handle multiple wallets without jeopardizing your security, and it's completely translated into English. You can use it with iOS, Android, Windows Phone, Chrome, Mac OS X, Windows or Linux.
Hardware or physical wallets
amzn_assoc_placement = "adunit0";
amzn_assoc_search_bar = "false";
amzn_assoc_tracking_id = "miners0d-20";
amzn_assoc_ad_mode = "manual";
amzn_assoc_ad_type = "smart";
amzn_assoc_marketplace = "amazon";
amzn_assoc_region = "US";
amzn_assoc_title = "";
amzn_assoc_linkid = "2449318165efeb69e04cb0ab62d11040";
amzn_assoc_asins = "B01J66NF46,B0143M2A5S,B00UA47IIS,B00R6MRI50";
These are mini computers that you can use offline, to store and manage your private passwords or pay with your Bitcoins offline, which means increasing your security to the maximum. Therefore once you've stored your passwords in the hardware, you'll be able to sign for Bitcoin transactions without being connected to the internet. The downside of these gadgets is their price, several models cost about $100.
Trezor
TREZOR is the ultimate hardware wallet for storing BTC and other altcoins. If you don't feel safe with your computer or internet connection and want to keep your Bitcoins safe, Trezor offers you the option of saving your private passwords and making all kinds of transactions offline.
You can use it in Windows, OS X or Linux, and it's compatible with several wallets, such as MultiBit HD, Electrum or Copay. Trezor can be integrated with other wallets such as Mycellium as well as Android devices. Trezor used to work with a Chrome extension as well but Google has discontinued this support. This hard-wallet is, however, pricier than any other in the market.
Ledger Nano S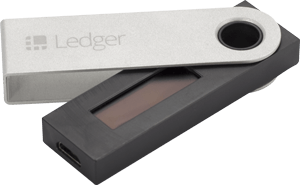 This is the biggest competitor of TREZOR. The Ledger Nano S is currently the standard of hard wallet security. The Nano S supports an ever-growing variety of cryptocurrencies and provides an elegant solution to interact with your coins more securely. All transfers must be confirmed on the device itself.
You choose a PIN while setting it up after which you will receive a 24-word seed to be used to generate your BTC private keys. Be sure to write down the 24-word seed and store it securely just in case you lose your hard-wallet. You can also integrate it with wallets such as Mycellium, CoPay of MyEtherWallet.
Passwords can be eliminated for Nano S sign-ins (so convenient). What's more, if your Ledger Nano S gets smashed with a hammer, you can just get another one, input the code they gave you with the original one, and your entire portfolio is there once more in all its glory.
Conclusion
There pretty much isn't a way to use Bitcoin without using a BTC wallet. Digital Bitcoin wallets are one of the new ideas that people must figure out if they're entering crypto for the first time, but once you've used them they're quite intuitive. Make sure to learn how different kinds of wallets can meet different needs, provide different levels of security, and give you advantages compared to other storage options. We think the information you've read here today should give you a great start.
Bitcoin Wallet FAQ's
In general, your BTC Wallet won't tell apart your region or any personal information. So, yes, all of the Bitcoin Wallets above are available in the UK and, very likely, worldwide. However, you may want to know which platforms are regulated to get and store Bitcoin, in that case, please check this guide: Buy Bitcoin UK.
Wallets like Exodus and Jaxx do full or partial code audits. This means they let independent experts analyze their code to make sure there are no vulnerabilities or bugs. They then publish the results of the audit. You can usually figure out without too much difficulty whether a wallet dev is being transparent or not, from their words and from the community at large.
The company that makes the Ledger Nano S is often sold out. They're also located in France, take their time in producing new units, and don't discount their products very often. Many people don't want to wait 6 weeks for a new product to come into stock, so they look for the secondary markets. While you may be able to buy some unaltered, authentic products on secondary markets, you're much more likely to get scammed this way. You're buying a hardware wallet because it's the most secure option on the market. Why sacrifice this very security for a faster or slightly cheaper result?
MyEtherWallet had a bit of a kerfuffle a couple of months back, where a former employee broke off and bad-mouthed MEW. As the dust has settled, MyEtherWallet's performance has been as good as ever, so we are of the opinion that you can use it with confidence.
Every wallet you use will give you either a Private Key or a Recovery Code/Phrase, which you should store on a piece of paper somewhere safe. If the wallet ever becomes inaccessible, you can use this code to recover your coins on a new device. This is possible because coins like Bitcoin aren't stored in your wallet. They live forever on the blockchain. The wallet merely holds your private keys, which unlock the ability to interact with specific coins that you own on the blockchain. This means that even if your wallet is destroyed, you still have the codes to create a new wallet and interact with your coins once more. BE VERY CAREFUL WITH YOUR KEYS!
Unless you're using the CFD method we just described, there's no way to own Bitcoin without some kind of wallet. It's like trying to like a friend's profile picture without having a Facebook account. You can't have the one without the other.
There's no real answer to this. Both kinds of wallets have their place. If you want a one-stop shop where you can access all of your different kinds of cryptocurrencies, a multi-currency wallet will be useful to you. If you only use Bitcoin and regularly spend it, a single currency Bitcoin wallet will be the better choice.
If you die with the password to your Bitcoin wallet, that Bitcoin is lost to the world forever. For this reason, it's a good idea to write down your various passwords and private keys and store them somewhere safe. Maybe tell a loved one to contact a trusted friend who understands crypto in the event that they need to use these codes.
Don't do it! You never know how someone might have altered a device to scam you. Pay the money for a new hardware wallet from an authorized source. You're buying for security, so don't sacrifice security to save a buck!
Featured image source: Flickr