How To Mine Bitcoin - Step-by-Step Guide
Bitcoin (BTC)
...
Bitcoin mining involves solving complex cryptographical problems using computing power, which are then verified and recorded as immutable transactions on Bitcoin's blockchain network. 
Miners contribute towards the security, stability, and decentralization of the peer-to-peer network. Since there is no central authority involved in cryptocurrency transactions, Bitcoin miners play that role collectively.
During the mining process, complex mathematical equations are solved, creating a new block containing the latest transactions to the chain.
 This record is immutable and cannot be removed or tampered with in any way. Miners are rewarded with BTC tokens for their contribution. This article will take a closer look at Bitcoin Mining. 
Our Quick Guide to Mine Bitcoin
Set up a Bitcoin wallet
Before you can mine Bitcoin, you will need to ensure that you have a secure cryptocurrency wallet to store BTC coins. There are a number of hardware and software wallets to choose from including Ledger Nano S, Trezor, Atomic Wallet, Coinbase, and more. A Bitcoin wallet will ensure that the BTC tokens you earn through mining are stored in a safe and secure manner.
Join a Mining Pool
Since it has become prohibitively expensive and difficult to mine on your own, Bitcoin miners have come up with an innovative solution called a 'mining pool'. They combine their computing resources to mine Bitcoin which leads to a higher chance of solving a block. The mining reward is then proportionally distributed among those who are contributing.
Start Mining
Before starting, perform all the checks to ensure that mining will be profitable for you. You can use the hash-rate, bitcoin price, power consumption, and cost of power per KW/h to determine whether the whole bitcoin mining process will earn you a sufficient profit. Moreover, make sure to know all your legal and tax liabilities about the Bitcoin Mining activity in your country.
Alternative Cryptocurrencies
Requirements – What do You Need to Start Mining Bitcoin Today?
Since Bitcoin mining is a long-term commitment, you need to ensure that you are fully aware of all the factors and variables involved including hardware, software, and other technicalities. The following sections discuss everything in detail that you need to know prior to becoming a Bitcoin miner.
Is it easy to mine Bitcoin?
At the beginning, it was very easy and anyone with a personal computer could mine Bitcoin. Nowadays, the difficulty of the mathematical calculations has increased and requires higher processing power. One of the most common practices among miners who don't have large hardware is to join "mining pools", or groups of miners, to join forces.
The earnings due to block decryption are divided based on the power (hashes and shares) that each contributed. Bitcoin mining is compared to gold mining. The idea is that any miner can decide to start looking for gold, invest in more advanced machinery to help him find more, collaborate with other miners and distribute the profits. Or they could invest to create a large gold mine with trucks, bulldozers, and miners to work for them.
Popular Hardware and Mining Rigs for Bitcoin
The first thing you need to have to mine Bitcoin is an Application Specific Integrated Circuit device or ASIC. These are purpose-built machines constructed with a comprehensive understanding of blockchain technology principles and how to solve complex cryptographical equations. You can find a wide range of ASIC miners on the market today but before making a purchase, ensure you are investing in the right ASIC machine.
Today, you can buy a Bitcoin mining ASIC for as low as $1,000 and go as high as $10,000. You will need to do a bit of calculation to find out the cost of owning and running the ASIC versus the profit it generates. Some of the key factors involved include the following:
Hash Rate - It is the number of hashes a Bitcoin miner can make each second. The higher the hash rate, the better the ASIC miner is at solving complex problems. On the other hand, it will also draw more power to solve the blocks so efficiency is key.
Price - The price of the Bitcoin miner will determine how many BTC tokens it will mine in a given time frame. This is where you need to ensure that you are investing in an ASIC that fits your specific requirements factoring in the electricity cost in your region.
Efficiency - Highly efficient ASIC machines can create blocks at a faster rate without requiring a high amount of energy. For instance, Halong Mining Dragonmint T1 is one of the top-performing ASIC today when it comes to efficiency.
Some of the most popular ASIC miners today include the following:
1. Bitmain AntMiner S9
If you are looking for a mid-range ASIC miner that doesn't use a lot of power and is highly efficient, then Bitmain AntMiner S9 is a reasonable choice. With a price tag of $3,000, it offers a hash rate of 14 TH/s with a low power draw to ensure highly efficient mining. The exceptional hash power of the ASIC is made possible by three boards that come with 189 ships. Featuring AntMiner's 1600 Watt power supply, the S9 delivers 0.1 Joules per Gigahash with a draw of merely 300 Watts more than its predecessor.
If you are looking for a more powerful AntMiner machine, then T9 is an alternative that delivers 11.5 TH/s with an efficiency rate of 0.126 J/GH and power consumption of 1450 watts. On the lower end, you can choose between Bitmain AntMiner S5 and Bitmain AntMiner S7 which are comparatively cheaper.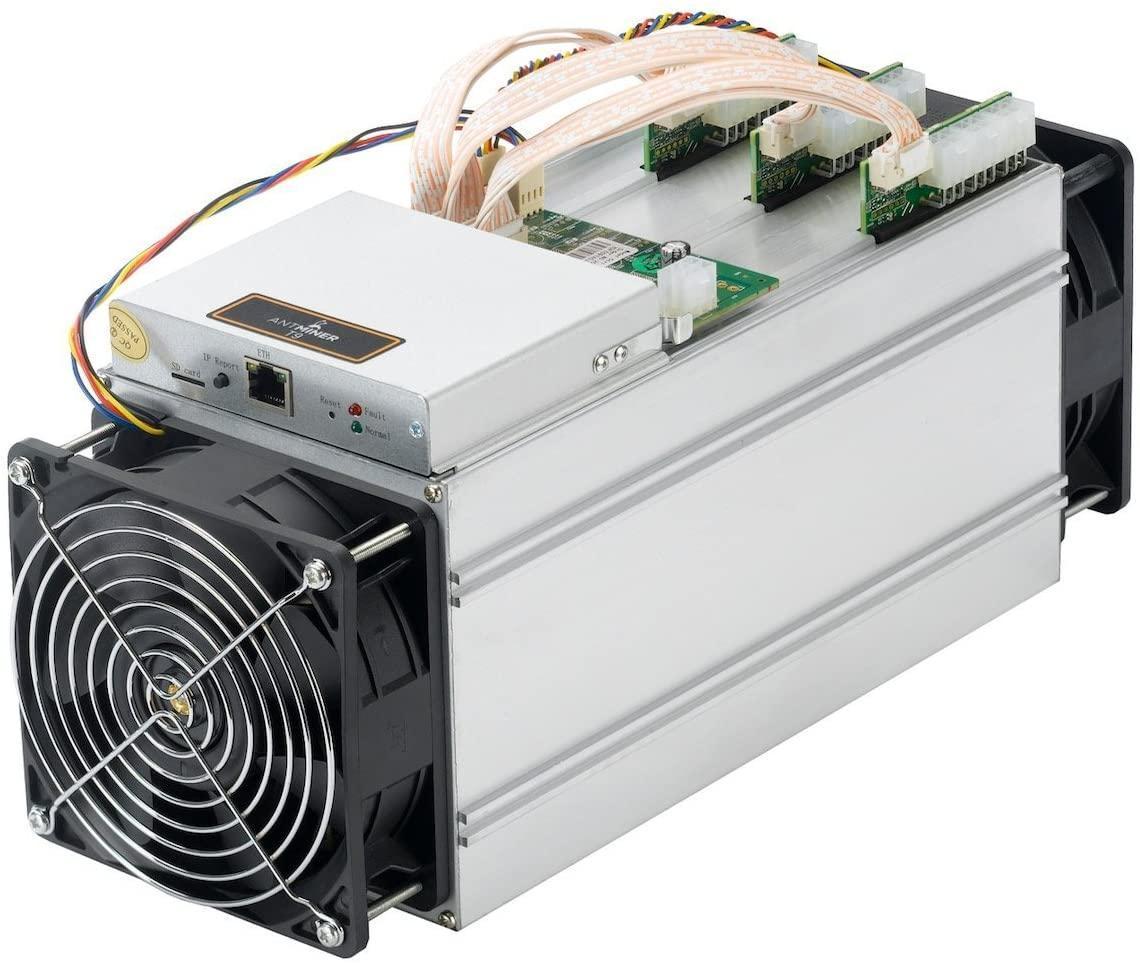 2. Halong Mining Dragonmint T1
The king of efficiency, Dragonmint T1 is created by Halong Mining and provides 16 TH/s with surprisingly low power consumption. When compared with AntMiner S9, Dragonmint only consumes 0.015 J/GH as opposed to 0.098 J/GH. This gives T1 a substantial competitive advantage over Bitmain-centred ASICs. The build has ASICBoos technology integration that delivers an efficiency boost of 20% when working the Bitcoin algorithm.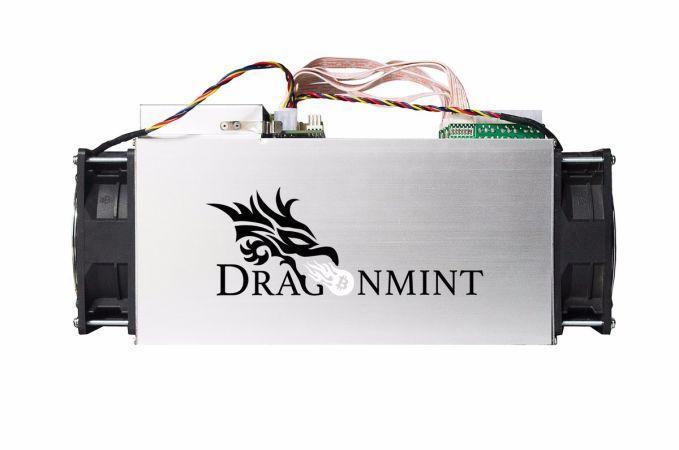 Overall power consumption of the build is around 1,200 Watts per hour while you can purchase the ASIC for $2,700. The build also delivers higher profitability when compared to AntMiner S9.
3. WhatsMiner M3X
Manufactured by Pangolin Miner, WhatsMiner M3X delivers application-specific functionality to miners as well as mining pools that don't have to worry about power consumption or loud operation. Although M3X isn't exactly an ideal option for home-based miners, the ASIC provides a high hash rate of up to 13 TH/s with a power draw of up to 2,000 Watts per hour. It is based on 28nm chip technology and requires a voltage of 180 to 240 Volts.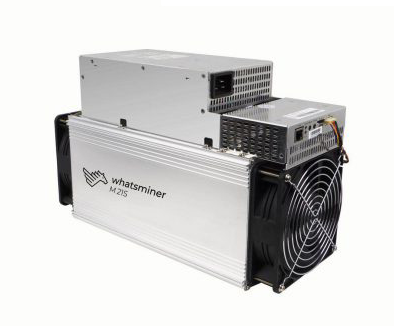 While it may not appear to be the best solution, the price tag of $350 makes it highly tempting for miners who are looking to pool their mining resources and don't have to concern themselves with the loud operation.
Software
Just like hardware, Bitcoin mining software is specially created to use the computing power to solve complex mathematical problems for mining BTC tokens and other cryptocurrencies. These apps deliver detailed and insightful reports that tell you about how much you have earned. Such software applications are often automated so you don't need to code awareness or any other technical skill to use them.
What this software usually does is use the processing power of individuals using the applications or visiting the website. Some of them commit their server resources to mining pools while some generate Bitcoin of their own. A cryptocurrency mining software:
Allocates computing power or resources to mine Bitcoin
Utilizes CPU or GPU processing power for mining
Connects the mining resources to the mining pool or the blockchain
The software or applications are available for both desktop as well as mobile users so they can mine on the go. However, you have to keep in mind that this way the amount of BTC tokens generated is very low unless you are relying on an ASIC.
Which software people use to mine Bitcoin
1. Kryptex
It is a Windows app that allows you to mine Bitcoin and you can make payments using BTC or dollars. The app also works even if your computer is idle. It is easy to set up and offers an intuitive and user-friendly interface. The app starts working automatically when your PC is turned on while using both your CPU and GPU for mining. Support for multiple languages is available including English and Spanish.
2. Awesome Miner
Another reliable Bitcoin mining management software that allows you to monitor bitcoin trading. You can minimize your downtime while maximizing your profitability using this app while the tool shows you GPU stats including temperature, fan speed, clock speed, and more so you can optimize the whole mining process. You can use the software with ASIC devices as well and it offers support for over 50 mining software applications. Available on Windows, Linux, and Mac.
3. Minergate
You can use Minergate to mine BTC using your CPU or GPU power. You can also use it to trade a number of cryptocurrencies including BTC, BCH, LTC, ETH, and more. Featuring a user-friendly interface and exceptional customer support, Minergate allows you to mine without hardware investment. You can directly deposit your mined coins into your wallet.
4. Hashflare
This is a cloud-based mining software that allows you to trade for Bitcoin, Litecoin, Ethereum, and other cryptocurrencies. It enables you to start mining right away while giving you access to all the mining-related data in real-time. Quick withdrawals combined with the ability to identify the most profitable cryptocurrency make Hashflare a compelling mining software.
Can I Use my Personal Computer to Mine Bitcoin?
Technically, yes. However, Bitcoin mining using a personal computer will yield less than a dollar worth of BTC tokens in an entire year! There are multiple reasons for this. Above all, Bitcoin, being the very first cryptocurrency, has gotten all the attention and resources which means out of 21 million BTC tokens, more than 90% have already been mined. The last couple of million bitcoins are the hardest to mine requiring an immense amount of computing power that personal computers simply don't have.
Currently, Bitcoins are being mined in large cloud-computing farms lined with powerful ASICs. It is just not possible for a personal computer to compete with hardware that costs tens and even hundreds of thousands of dollars. Your initial investment along with the power consumption cost will never amount to any returns. In fact, you will lose money. That's why it is not recommended to mine Bitcoin using a personal computer.
Technical Knowledge Required to Mine Bitcoin
If you are looking to get into Bitcoin mining, you need to ensure that you are aware of all the technical aspects of crypto mining. Some of the key concepts that you should know include:
Hash Rate - The number of hashes a Bitcoin miner can create each second. The higher the hash rate, the better the ASIC miner is at solving complex problems. On the other hand, it will also draw more power to solve the blocks so efficiency is key.
Mining Profitability - It is calculated by using the hash rate, bitcoin price, power consumption, and cost per kilowatt-hour in terms of dollars. This will give you an estimate of how much profit you'll make every day and whether it is worth it to invest in Bitcoin mining.
Blockchain - It is a peer-to-peer decentralized network that contains records of all the transactions that are verified by miners solving complex cryptographical problems.
Mining Fees - For using the blockchain network and verifying transactions, the Bitcoin foundation charges a mining fee for each transaction from those using the platform. This fee is distributed among the miners as well.
Mining Blocks - A mining block is a data set that contains information regarding transactions. Each block contains multiple transactions depending on the amount of BTC they contain. Once all the transactions in the block are verified, it is added to the blockchain.
Block Rewards - For solving the equation for each block, miners get a reward that is predetermined. For instance, the current block reward for the Bitcoin blockchain is 6.25 BTC.
Joining a Bitcoin Mining Pool
A mining pool is a group of individual miners who agree to dedicate their computing resources to Bitcoin mining while sharing block rewards proportionally. Because of access to cheap electricity, most mining pools are China-based. Globally, there are over 20 major mining pools that create most of the new BTC tokens. There are advantages and disadvantages of mining BTC using mining pools.
Pros:
You don't need to invest heavily in terms of operation and maintenance
You can invest resources that you have to earn your rewards
No need to worry about noise, ventilation, and power consumption
No idle bitcoin mining equipment when power is out or when you stop mining
No worries related to hardware issues and ASIC delivery
Cons:
You don't own the ASIC or mining hardware
There are fraudulent mining pools that can lead to financial losses
You have to share your mining profits with hundreds of other miners
81% of the network hash rate is controlled by Chinese cloud miners while the Czech Republic and Iceland are distant second and third with 10% and 2% of hash power respectively. Some of the reliable cloud-based mining pools include the following:
Pooling
F2Pool
BTC.com
ViaBTC
Antpool
How Profitable is Mining Bitcoin?
In order to calculate the profitability of Bitcoin mining, you will need to be aware of accurate numbers. It will also depend on your initial investment and the cost of electricity in your area along with the current BTC price. The higher the price, the better profitability. Numbers you need to be aware of include:
Hashing power in TH/s or GH/s
Power consumption in Watts (W)
Cost of electricity in kWh in terms of $
Pool fee if you are using cloud mining
Price of Bitcoin in terms of $
Consider Your Miner's Hash Rate,
Simply put, a mathematical problem being solved is called a hash. The rate at which it is solved is the hash rate. The more the miners joining the network, the more the hash rate required. Be sure to look up your miner's hash rate before you buy. It indicates how well your miner will perform. The higher the better.The difficulty increases with more miners joining the network hence more resources required. This is the rather tricky part to estimate. This will inevitably affect your profits and it is something you should factor in.
If you have a hashing power of 50 TH/s by investing in 3 ASICs costing a total of $8,000, then at the current price of over $50,000 per BTC, you will make upwards of $200 a month. This is assuming the cost of electricity in your region is 12 cents per kWh.
Bitcoin Halving
The compensation reduction process is programmed and happens once 210,000 blocks have been mined, which happens approximately every 4 years.The reward earned for resolving a complete block started with 50 Bitcoins in 2009, in 2012 it was 25, in 2017 it was 12.5, and now in 2022 it is 6.25.
Every time a block is solved, 6.25 Bitcoins are released as compensation to the miners. Generally, after each "halving" the price of the Bitcoin goes up, so the system compensates for it.
I've Already Mined Bitcoin, What Now?
First of all, congratulations! It is a huge feat in today's market to successfully mine a bitcoin. Now, you have multiple options available.
You can sell the mined coin immediately using a crypto exchange to realize your profit
You can 'hodl' your BTC tokens using a bitcoin wallet so you can sell them for even greater profit in the long run.
Selling Bitcoin
The first logical thing you can do is directly sell your mined BTC tokens. You can do so through two types of platforms:
Cryptocurrency Exchanges - These allow you to make an account and buy and sell cryptocurrencies including BTC tokens for a minor fee. You will need to take multiple factors into account including user-friendliness, transaction costs, regulatory compliance, payment options, and more to identify the right crypto exchange for selling your Bitcoins.
Peer to Peer Networks - These are marketplaces that connect individual cryptocurrency sellers with buyers. You can find a buyer who is willing to buy BTC tokens on your terms and your preferred payment method.
Saving Bitcoin Coins in a Secure Wallet for the Long Run

The second strategy you can go with is to 'hodl' your mined BTC tokens which means to hold them for a long term until the price is high enough to make substantial profits. In order to securely 'hodl' your BTC coins, you will need to have a safe and secure bitcoin wallet that comes in both hardware and software forms. Some of the leading Bitcoin wallets you can rely on including the following.
Most Popular
Min. Deposit
$10
Promotion
Award-winning Cryptocurrency trading platform
14 Cryptoassets available to invest in
Payment Methods:
Bank Transfer, Wire Transfer
Full Regulations:
CySEC, FCA
Cryptoasset investing is unregulated in most EU countries and the UK. No consumer protection. Your capital is at risk. CFD crypto trading is unavailable for clients residing in the UK and US.
Min. Deposit
$1
Promotion
The worlds most popular hardware wallet
Buy, Manage and Secure your crypto in one place
Compatible with over 100+ cryptocurrencies
Payment Methods:
BitPay, Credit Card
Frequently Asked Questions
No. Bitcoin mining is done using purpose-built computers called ASICs which are highly powerful and use dedicated software to mine BTC. Your home computer cannot generate more than a dollar in a month.

Depending on your mining objectives, you can either go for cloud-based pool mining or invest in your own ASICs farm which can be quite expensive.

The most important thing to know before you invest your time and resources in Bitcoin mining is whether it would be profitable for you or not. Learn about the hash rate, profitability, cost of power consumption, and other factors to ensure your efforts will yield profits.

Not necessarily. While a higher hash rate indicates more hash creation in less time but it can also mean higher power consumption. You have to look for a balance between hash rate and power consumption to maximize profitability.

It is usually the easiest way for an average miner to mine bitcoins. However, you will need to find out a reliable cloud mining service along with its quality of service, regulatory compliance, fees, and other factors to make sure pool mining yields results.